How to search exact string within a file in Windows 7?
Unlike Windows XP, searching an exact string requires quotation marks or inverted commas in Windows 7. Please refer to below example wherein it is required to find out the file containing string "the target".
Step 1: Click inside search box on top corner on right hand side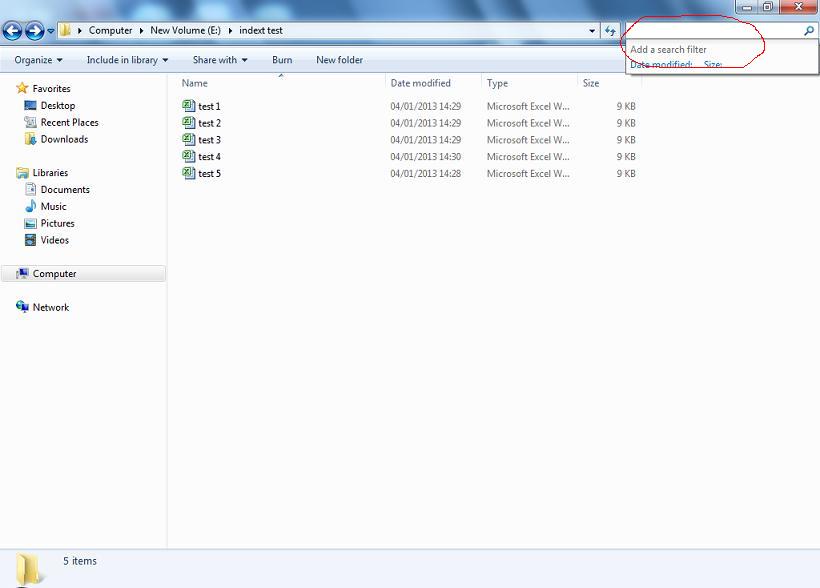 2. Type "the target" within inverted commas.
3. Click search. Image below shows that the file test 5 contains the string "the target".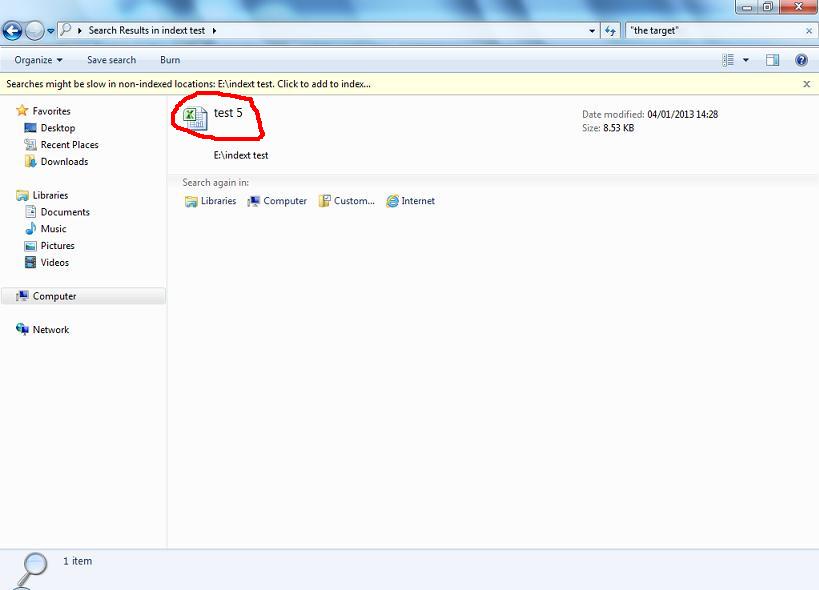 Search engine keywords for this question
How to search file contents for an exact string in Windows 7?
Windows 7 search problem
Windows 7 search not returning entire string
Wndows 7 search specific phrases
Cannot search exact phrase in windows 7