Filter is a useful tool in excel to filter and retrieve only required data from a large pool of information. In the below example let us find out how to filter names of students who scored 20 marks in the examination.
Step 1 : In the example below, select full row above the required data to filter
Step 2 : Go to Editing group in Home tab, Sort & Filter and select Filter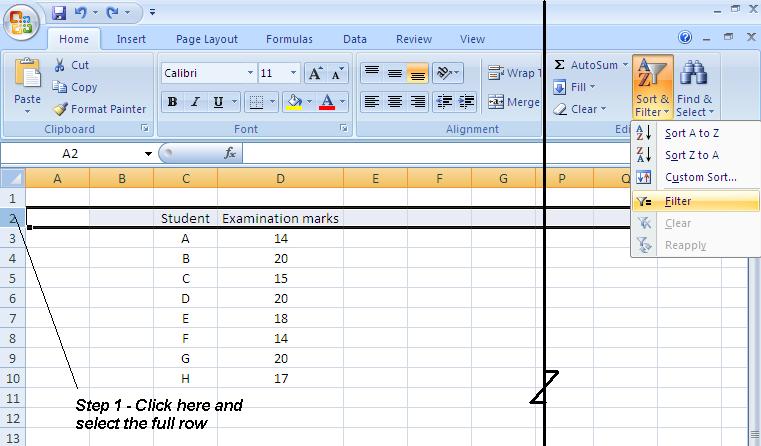 Step 3 : Now click on filter drop box in examination marks.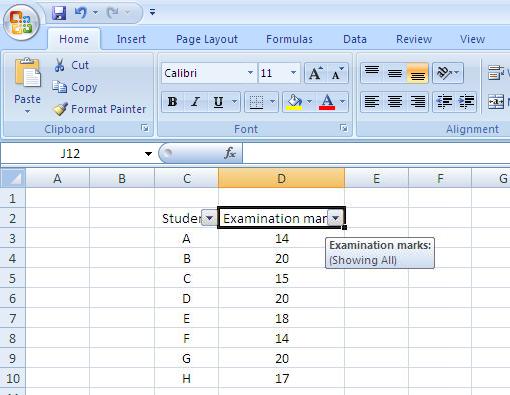 Step 4 : Check only 20 as below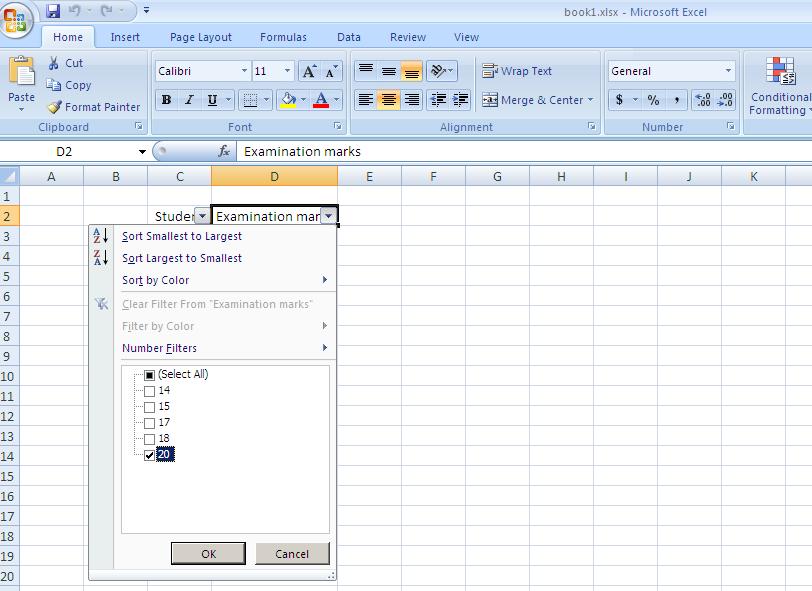 Step 5 : Now the sheet displays only those students who scored 20 marks in the examination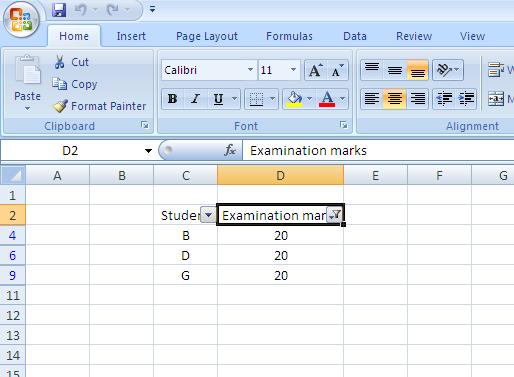 External links for learning more about filtering
MS Office – Filter data in a range or table – Filter text, numbers, dates or times, by cell color, font color and more advance features
How to Use Excel Filtering to Find Data Fast
Search engine keywords for this question
Filtering data in Excel 2010
How to filter data in Excel 2007
Excel bring similar data together
How to display values against selected data
How to filter by numbers in Excel
Remove unnecessary data from a list
Exclude unwanted data in Excel
Show data against a specific name
Collect required data in Excel