Width of multiple columns can be increased or decreased proportionate to the current available width using excel. For this select the columns to modify, then drag to right for increasing width or to left for decreasing width. Please refer to following excel spreadsheet to see how.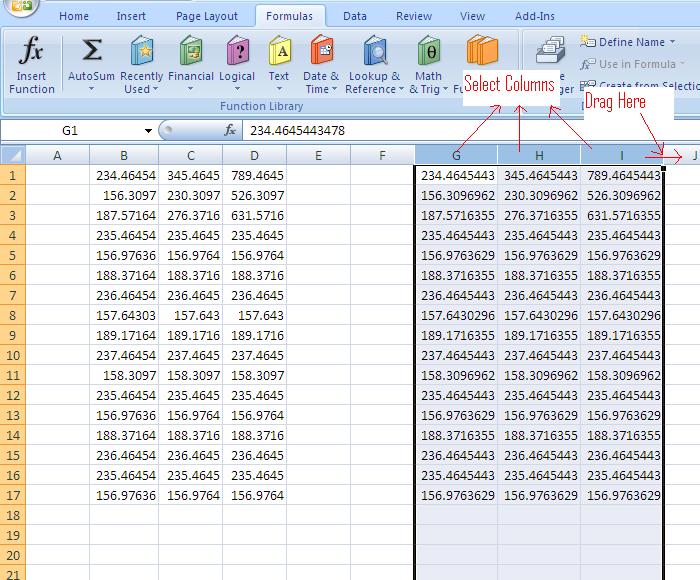 More Info: https://office.microsoft.com/en-us/excel-help/change-the-column-width-and-row-height-HP001216383.aspx
Search engine keywords for this question
How to adjust width of merged cells?
How to adjust size of merged columns?
How to adjust size of merged rows?
How to equally change size of multiple cells?